Everything You Need To Know About Mariyam Nafees Bridal Jora
Mariyam Nafees just got hitched to the love of her life Amaan Ahmed. The couple had an intimate Nikkah and Barat event surrounded by friends and family. They celebrated their Walima at an orphanage with kids providing them with some gifts and having a good time.
Mariyam Nafees and her husband Amaan were guests on Express Entertainment's Ramadan transmission where she talked about her wedding preparations and her bridal jora which was exquisite. Mariyam surprised everyone when she said that she decided not to wear a designer outfit on her wedding. Her mother-in-law selected the colour for her and her sister helped her in designing the dress which she got made herself.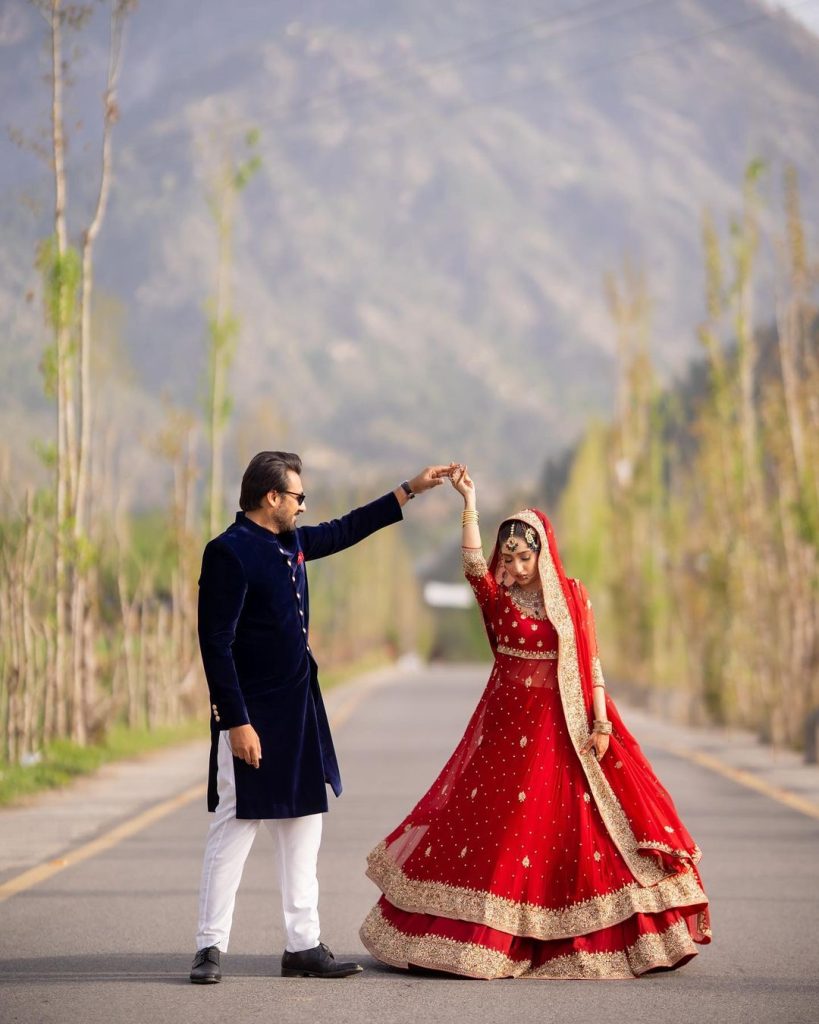 Mariyam said that she does not believe in spending over a million rupees for a dress that she would wear on only one day. Check out Mariyam explaining her dress's details:
Courtesy: reviewit