Netizens React To Sabzwari-Sheikh Wedding Dance Videos
Shahroz Sabzwari is a handsome and accomplished Pakistani actor like his father Behroz Sabzwari. He has been a part of showbiz industry since a long time and has gained millions of followers with his powerful performances. Likewise, his uncle Javed Sheikh and cousins Shehzad Sheikh and Momal Sheikh are prominent names of Pakistani media industry.
Recently the actors were spotted together at Sabzwari-Sheikh family wedding. The videos and pictures from the wedding have been making rounds on social media lately, which shows Shahroz Sabzwari, Momal Sheikh and Shehzad Sheikh setting the dance floor on fire. Not only this, senior actor Javed Sheikh, Saleem Sheikh, Behroze Sabzwari along with his wife Safina Behroze were also spotted dancing their heart out during a family wedding, have a look!
Right after the videos went viral on social media, the audience was quick enough to respond. Many of the netizens loved the family having quality time together, while others bashed them for sharing their private family videos publicly on social media. The netizens also criticized Momal and Shahroz's dance moves. Here's what audience had to say!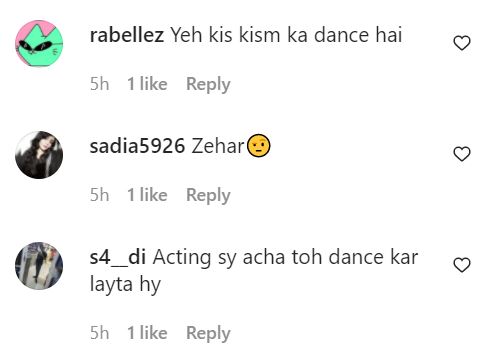 Courtesy: reviewit