Sanam Saeed And Mohib Mirza Take A Dig At Wajahat Rauf Films
Sanam Saeed and Mohib Mirza are the lead stars of Ishrat Made In China. The duo has been out and about promoting the film at different platforms. Mohib Mirza has also mad his film directorial debut with this film.
The stars went on to promote their film on Wajahat Rauf's show Voice Over Man which is a light and fun show. They both shared the instances about how they went through uncertainty in Thailand during initial lockdown days. They also talked about their film and joked around with the host.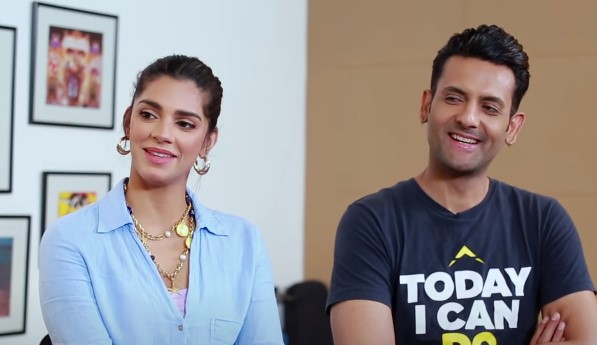 When asked to give a message to the audience about their film, Sanam Saeed took a playful jibe at Wajahat Rauf's films. She said that if you can go and watch Wajahat's movies, you can go and watch Ishrat Made In China too. Wajahat Rauf has made films like Karachi Se Lahore, Lahore Se Aagay and Chalawa while his next Parde Mein Rehne Do is slated to release this Eid ul Fitr. Check out what Mohib and Sanam said:
Courtesy: reviewit